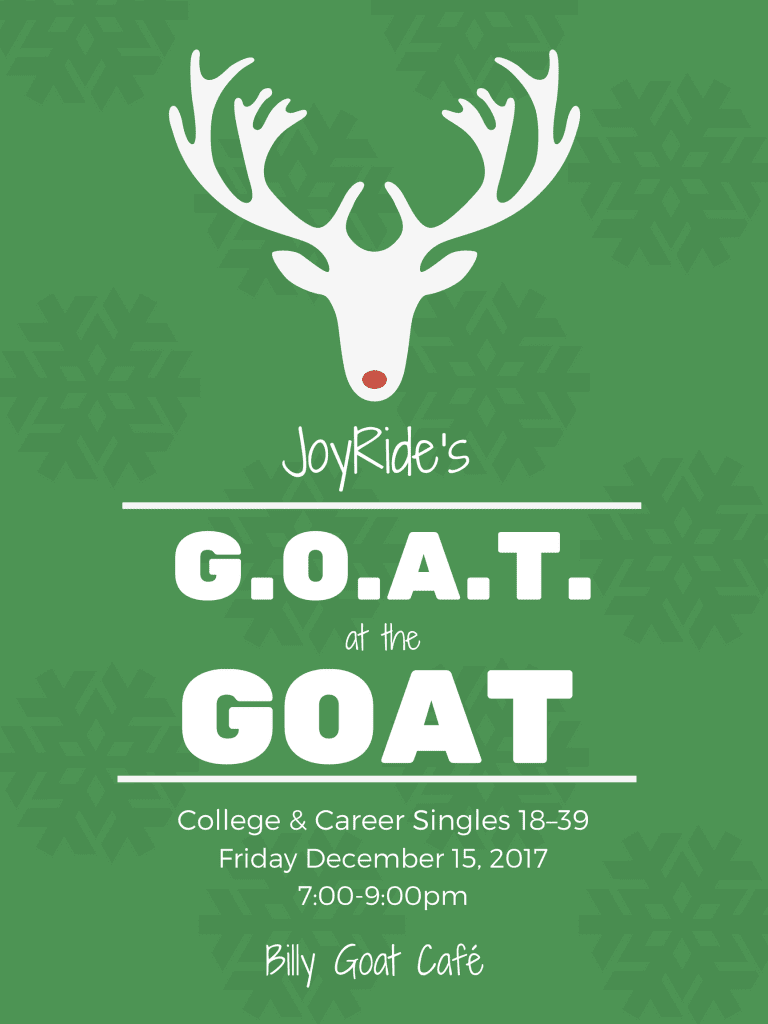 J
OYRIDE is a fellowship group at Joy Church for career and college singles ages 18 – 39. For more information on this group please click here.
Date: Friday, December 15
Time: 7:00 –9:00 pm
Where: Billy Goat Coffee Cafe, Mt. Juliet Rd., Mt. Juliet
Join us for G.O.A.T at the Goat: "The Greatest of All Time" Christmas party at Billy Goat Café. Food will be available for purchase. The famous Christmas Karaoke will return and there will be a few surprises! Bring a friend, and we will see you there.
Visit Guest Services for more details and to sign up!
Contact: Rob or Abby Simms at rob.simms@joychurch.net or 615.773.5252